3 Ways to Remember that Christmas is Jesus' Birthday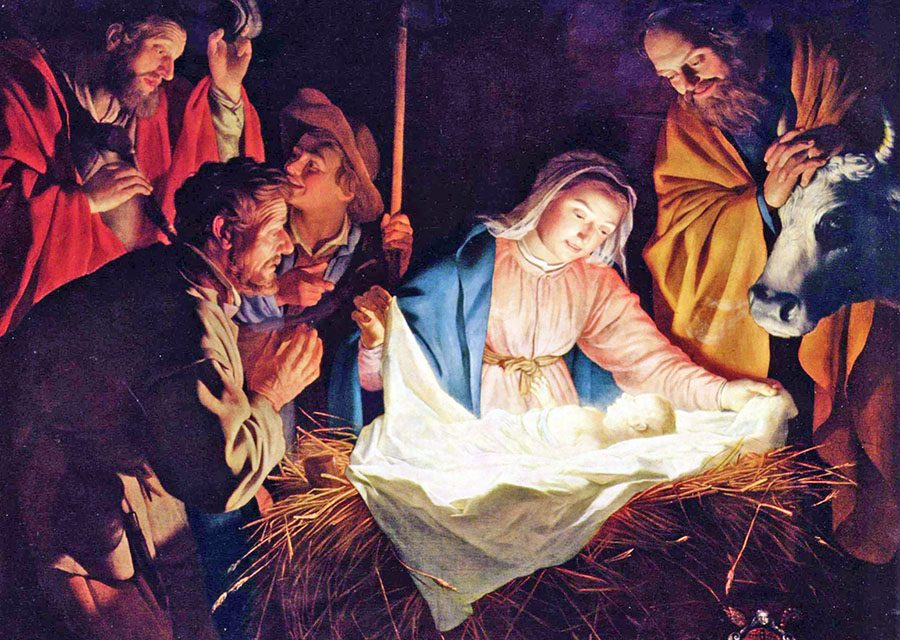 It's Called CHRISTmas for a Reason
As the Christmas season begins, carols ring out and a frost settles over the landscape.
It is a beautiful time of year. Christmas fills the hardest of hearts with goodwill and hope. As we prepare for this enchanting season, we spend our days decorating, shopping, baking, and visiting family.
Children everywhere send letters to the North Pole in hopeful anticipation of a visit from jolly old St. Nick. All these things help to make Christmas the joyful season that it is.
However, it is often easy to forget that Christmas is not all about Santa and festivities, but about the birthday of our Savior. We put up our Nativity scenes, admire them for a few seconds, and then even this reminder of our Savior's birth is easily ignored in the midst of the holiday fun.
Even the reminder in the word CHRISTmas slips our minds, as it's casually shouted to friends and neighbors to make sure they have a merry one.
When my siblings and I were growing up, my parents wanted to make sure that we enjoyed the Christmas season, but also that we did not lose sight of its true meaning. So, my parents came up with three creative ways to remind us that Christmas is Jesus' birthday.
1. One Present from Santa Claus
In most households, children make a long list of gifts they wish to receive from Santa Claus. Then, on Christmas morning, dozens of presents await them under the Christmas tree. For some people, it is unheard of that a child would receive only one Santa present, that is, until they met my family.
Growing up, my brothers and sisters and I all received one Santa gift, one gift from our parents, and a stuffed stocking. Any other presents were from relatives. Limiting the number of gifts was my parents' way of reminding us that Christmas is not our birthday but the birthday of Our Lord.
By not going overboard on the presents, it was easier for us to recognize that Christmas Day is not all about us. God gave us the most precious and amazing gift on that Christmas Day so long ago: His only-begotten Son.
It was one present, but it lasts forever, even beyond death. Our one present from St. Nicholas symbolized that one present that the Lord gave us, and the true gift of Christmas was not lost in the midst of dozens of worldly ones.
When our actual birthdays did come around, my parents always gave us many presents. In a way, it made our birthdays more special knowing that the one day was about us, and it was not just another day of the year when we received presents.
Thus, having one present on Christmas made us appreciate the birth of Jesus, and our own birthdays as well.
2. Throw Jesus a Birthday Party
What do we do on the birthday of our loved ones? We throw them a birthday party! So why not throw Jesus a party? I think Jesus appreciates it when my family throws Him a party, and sing Happy Birthday to Him.
Of all the traditions my parents began to help us remember Christ's birth, this is my favorite.
My Momma is a fabulous baker, and she makes everything from scratch. Every year she bakes each of us a homemade birthday cake, and when Christmas rolls around she bakes one for Jesus too. When the Christmas season begins, every member of the family comes up with creative designs for Jesus' birthday cake.
The challenge is that the design has to have something to do with Jesus or Christmas, and we try to think of something that we have not done before. Some examples of past cakes are a Christmas tree, a lamb (Jesus is the Lamb of God), a candle (Jesus is the Light of the world), a crown (for the King of Kings), and even baby Jesus Himself, swaddled in a blanket.
On Christmas Day, we eat our traditional Christmas meal of spaghetti and meatballs (did I mention we're Italian?) and then the party begins! We put candles into Jesus' cake, sing Happy Birthday to Him, and then we all blow out His candles.
Having a party for Jesus makes it more fun to remember the real purpose of Christmas.
3. Advent Angels
If Christmas is Jesus' birthday, then shouldn't we give Him presents? My parents came up with another creative way to answer this question. We know that Jesus is perfect and, therefore, He really doesn't need anything from us.
We give Jesus gifts by loving Him and obeying His commands, and He tells us, "Love one another, as I have loved you." So one of the greatest gifts we can give Jesus is to love and serve each other. It is because of this that my parents started our tradition of Advent Angels.
Starting the first week of Advent, a member of my family writes down each of our names on slips of paper, and sticks them in a hat. Then, one by one, we pull a name from the hat, and for the following week we are that person's Advent Angel.
Angels do nice things for their person like chores, leaving love notes, and saying extra prayers for him or her. The hard part is to keep whose name you drew a secret until the end of the week.
By keeping Angels a secret, doing nice things becomes more fun as you strive to do so without anyone else knowing or seeing. It also reminds us that we should not do good deeds for others for the glory of them knowing it was us, but out of pure love for God and for the other person.
When the week comes to a close, anyone who thinks he knows who his Angel was is allowed to guess out loud, and see if he is right. After this, everyone reveals whose name he drew, and then new names are picked.
As a child, Advent Angels seemed like a game we played to pass away the never-ending weeks until Christmas. Now that I am older, I realize that it was not just a game, but a way of giving Jesus a birthday present. By bestowing small gifts of kindness and love on others, we are giving Jesus one of His favorite gifts.
A Whole New Meaning
By making these three things traditions in our home, my parents gave Christmas a whole new meaning for me and my brothers and sisters. We were able to grasp the concept of Christmas being Jesus' birthday, better than I believe most children are able to do.
It is still very easy to get swept up by the Christmas season and all it has to offer, but our traditions act like anchors that help steady us so that the true meaning of Christmas becomes clear to us again.
With these traditions, the beauty and joy of Christmas become deeper and more meaningful in my home. One day, when I have children, I hope to raise them with these same traditions to help them remember that Christmas is Jesus' birthday.
About Ashlynn Fayth Smith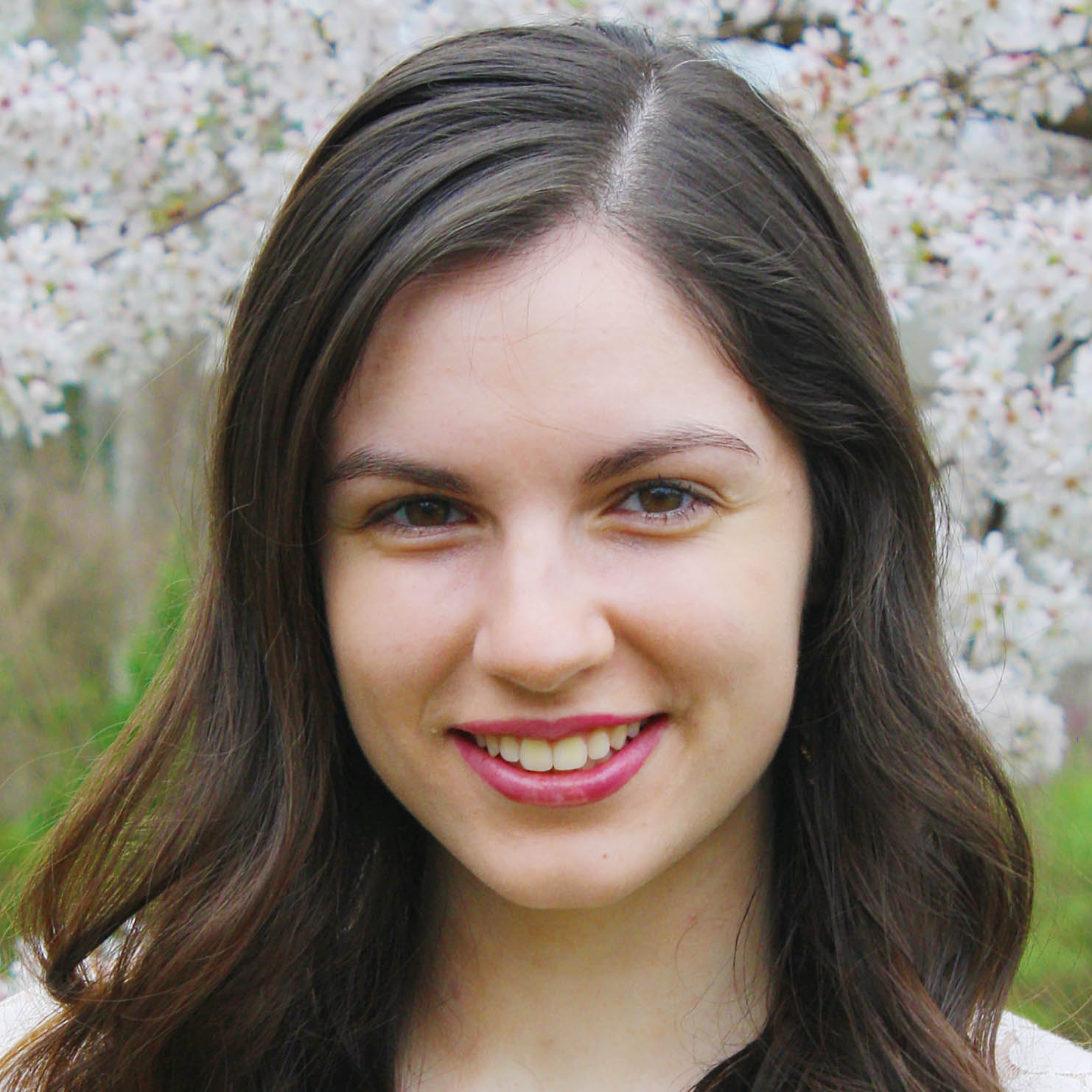 Ashlynn Fayth Smith is a brand new Seton alumni. She is going to start college this fall, and plans to study accounting. She lives with her wonderful parents, her two beautiful older sisters, and her two adorable younger brothers. When she is not at work perfecting her fake British accent, she enjoys art, sewing, reading, and writing. Ashlynn Fayth has been an altarserver for ten years, and loves her Catholic faith. She is a Texas girl at heart and has the cowgirl boots to prove it!